On Friday, March 10, 2023, starting at 09:30 in the morning, a workshop took place on the MS CELESTYAL OLYMPIA, a cruise ship of the company in the Lavrion area. The event was attended by 18 people from the University of Piraeus working group and 30 crew members and executives of the CELESTYAL CRUISES.
The aim was the pilot application of the product of the project "Development of an application with the aim of enhancing safety and business awareness on passenger ships", in real conditions, and its evaluation not only by the project team but by the actual professionals of the industry.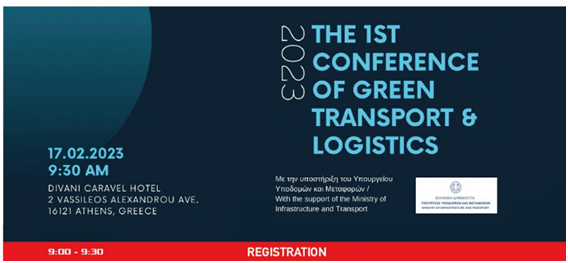 On February 17, 2023, the project team participated in a conference organized by TECHNOEKDOTIKI – T PRESS MONOPROSOPI E.P.E. titled "The 1st Conference of Green Transport and Logistics", as part of strengthening the Supply Chain and Freight Transport field.
The purpose of the participation in the conference was to present the eFTI platform of the project, supporting issues around technology as a tool to assist sustainable development. Representatives of organizations and scientists discussed the next day and the prospects for business development through digital transition, automation, data analysis, etc. In this case, there is a review of the logistics tool of the Knowledge Community.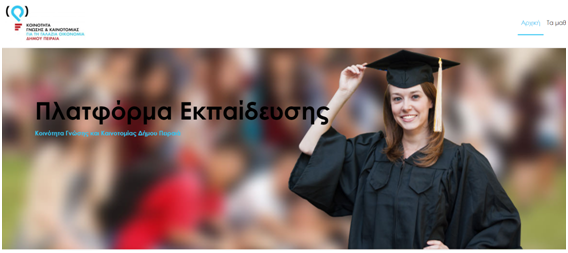 On-demand platform – Massive Open Online Courses (MOOC) for all dynamic sectors of Piraeus Blue Economy
The platform has been enriched with Massive Open Online Courses (MOOC), related to the sectors of the Blue Economy of Piraeus and contemporary and innovative topics. Some of the open courses include:
• Internet Services-Advanced Computer Knowledge and Skills
• Digital city guide of Piraeus
• E-commerce and Modern Marketing Practices
• Financial Management and Decision Making
To follow the courses, a simple registration is enough.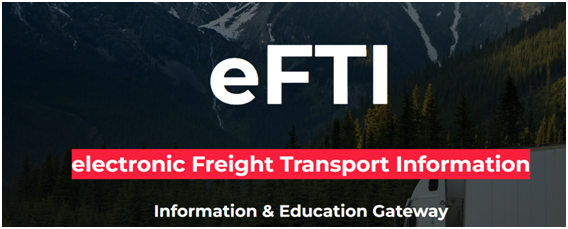 EFTI Training
Available Courses
The eFTI- electronic Freight Transport Information platform provides information about the logistics sector while simultaneously providing education through online courses from specialized members. The available courses include:
• Exchange of Electronic Business Documents – Technologies, Standards, and Practices
• Introduction to website development
Stay in continuous contact as the platform will be constantly enriched with courses.
To follow the courses, just visit the following website.